Benidorm Cavall Peak & Morales Tower
Tourist information and guide to Cavall Peak & Morales Tower, Benidorm, Costa Blanca...
---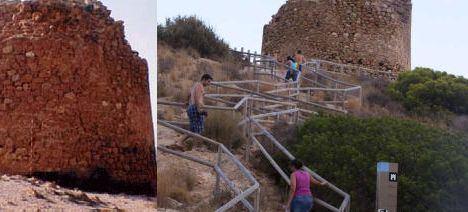 Other remains from bygone times in Benidorm that have been declared as Cultural Assets are the 16th century watchtowers of "Punta del Cavall" (or Seguro) and "Morales" (or Escaletes).
These watchtowers were used by sentries who scanned the horizon to give early warning of the frequent pirate raids.
Visitors may find the first one in the Sierra Helada mountains and the second one on the roadside of N-332 road, next to "La Cala" region.
---