Benidorm Tossal de la Cala (Iberic Remains)
Tourist information and guide to Tossal de la Cala (Iberic Remains), Benidorm, Costa Blanca...
---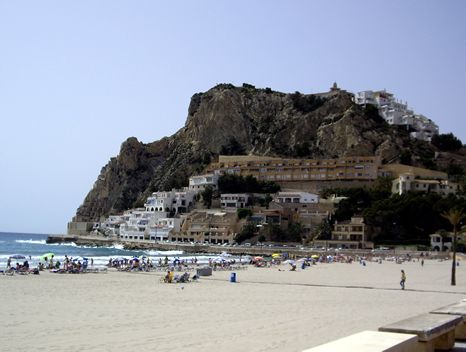 El Tossal de La Cala
is an Iberian settlement and one of the nicest cultural sights of Benidorm. It is located at the far end of Poniente beach in Benidorm. The surrounding hill at the end of Benidorm bay was settled in the late Iberian period between 3rd to 1st Century B.C.
Visitors may reach the restored area by going to the end of Poniente beach and following the signs from the Cala junction. Visitors may also find a little hermitage devoted to 'La Virgen del Mar' with wonderful views over the beaches, town and inland mountains.
---